Shree Jagannath Mandir, Sector 121, Noida is located in the heart of Noida- National Capital Region of India. The Mandir is being managed by Sri Jagannath Samiti, Noida, which is committed to create awareness about the tradition and culture of Shri Lord Jagannath, spread spiritualism and build a community to spread the rich cultural heritage of Odisha in and around Noida, Greater Noida, Ghaziabad and Delhi NCR.  
In line with the above and with blessings of the Almighty, we as a first step could perform the Bhoomi Poojan for the construction of a Grand Temple in Noida on 4th of January 2010. Within a year, the temples of Maa Durga and Lord Hanuman was completed and are being worshiped everyday with proper rituals. Needless to say, not only the people of Odisha but also the local population staying nearby do visit this temple regularly and seek blessings of the deities. 
As per our plan, the construction of Shree Jagannath Temple and Cultural centre is underway on a 10,000 Sq. Ft. land based on the design and architecture of the Shree Jagannath Temple of Puri, Odisha. For the time being, the three idols of Lord Jagannath, Lord Balabhadra and Devi Subhadra are installed in a temporary temple structure and daily rituals and pooja are being conducted by the pujaris. In line with the traditions of the Jagannath Temple of Puri, a variety of traditional bhog is being offered to the deities and the same is made available to the devotees after the puja. 
Based on the Odiya culture and tradition, the temple celebrates various festivals in the temple premises. 
The temple complex will also house a Cultural Centre devoted to Odissi dance and music and spiritual literature of all kinds. 
While we are doing all this, we are equally devoted to help the poor, needy and the under privileged people around the temple locality. We keep on doing several welfare activities keeping in mind the requirements of such under privileged people.
As already mentioned, once the main Temple work is over, we have plans to take up the following:   
Construct a Cultural centre for spreading the awareness of the culture and traditions of Odisha. 

 

We also plan to build a Community Hall for the use of devotees for functions like 

Ekusia

, 

Upanayan

, 

Yagyopavit

 and Wedding etc.

 

Construct a 

Dharmashala

 for devotees from outside to come and stay during their pilgrimage journey.

 
Though the Bhoomi Poojan was carried out in the year 2010, we have not been able to complete the construction of the temple till now for lack of funds and devotion of time and resources by the fellow devotees. The pace of the construction work is really slow and if we were to see the temple taking shape at the earliest, we all should come together and extend our support and help, for this noble cause.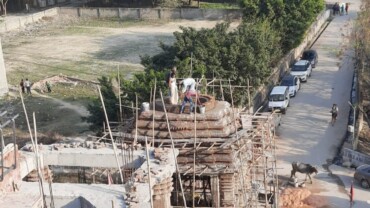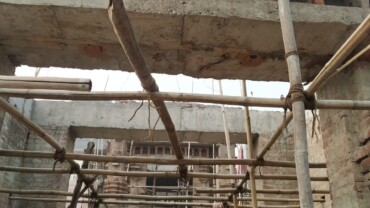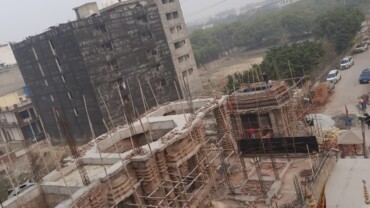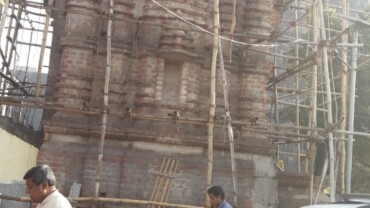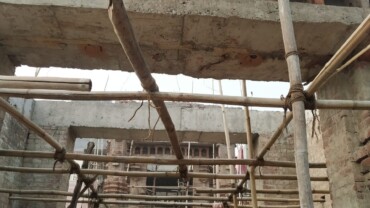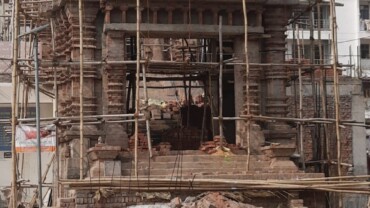 Temple Opens & Mangal Aarti: 5:00 AM 
Pahad: 12:30 PM (SUMMER) / 1:00 PM (WINTER)  
Temple re-opens & PAHAD:  4.00 PM  
Pahad: 10:00 PM (SUMMER) / 9:00 PM (WINTER)